Your QuitKick will come with the following:
One QuitKick Unit
One Back Plate
Four screw (To attach back plate to stable door)
One Charger
Fitting and operating instructions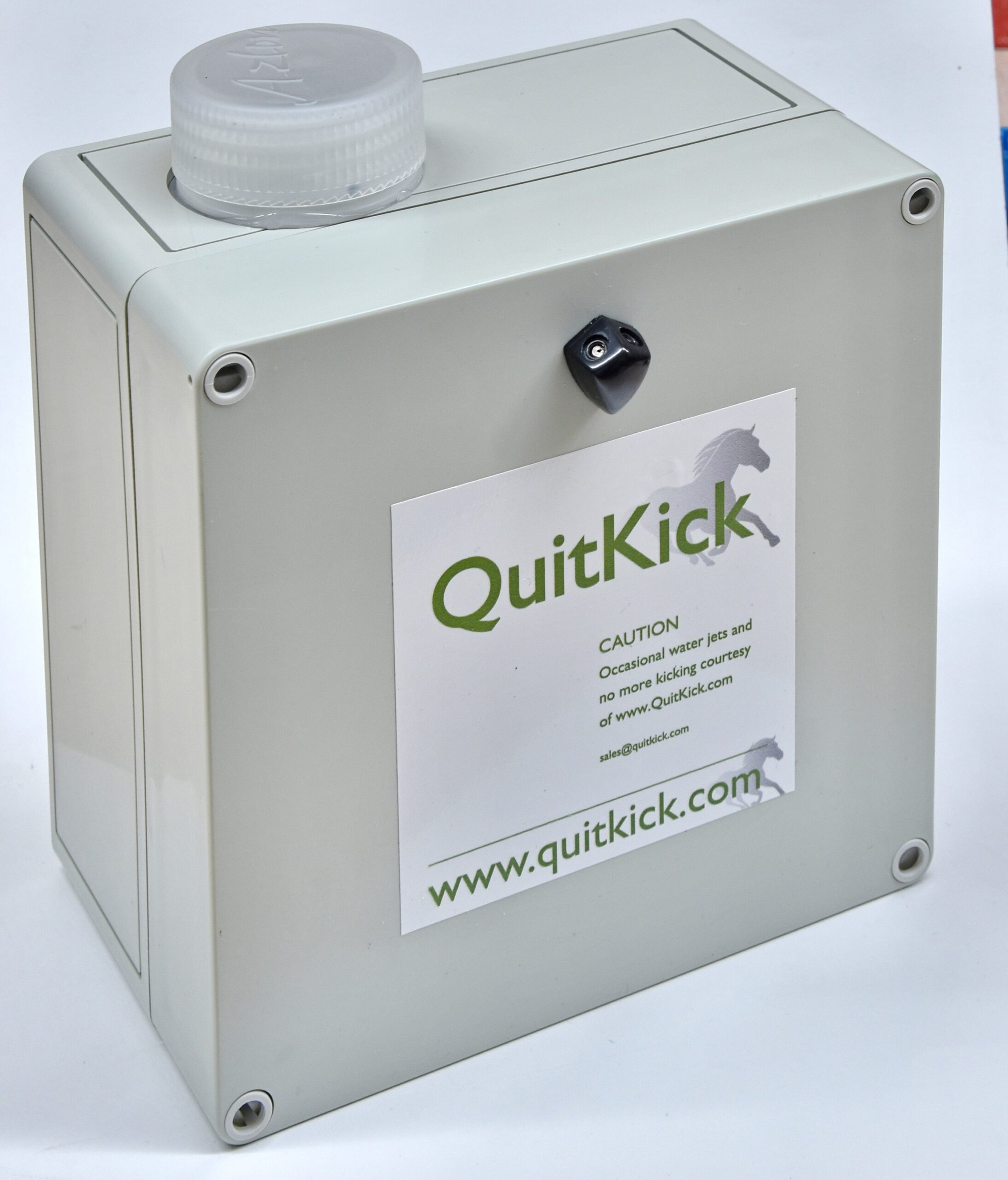 Charge the unit overnight before fitting. Plug the charger into the mains wall socket and wait for the light on the charger to illuminate. Then plug into the QuitKick unit. The light will go out or very dim when the unit is fully charged
Ensure the horse is not in the stable whilst fitting and familiarising yourself with the QuitKick.
Securely fix the back plate to the stable door. On most stable doors the correct location is to have the bottom of the backplate approximately 30cm from the ground so the unit is about the same height as the horse's knee. It important that the horse cannot touch the unit. (Please see picture)
Unscrew the water reservoir cap and fill with clean tap water. Replace the cap.
Slide the unit onto the backplate
Switch unit to 'ON' position
After approximately 10 seconds simulate a kick to the stable door. DO NOT stand over the unit whilst doing this or you will get a face full of water! You may need to activate the unit a few times to draw the water from the reservoir.
The direction of the water jets can be adjusted by gently inserting a pin into the jet holes and adjusting as required.